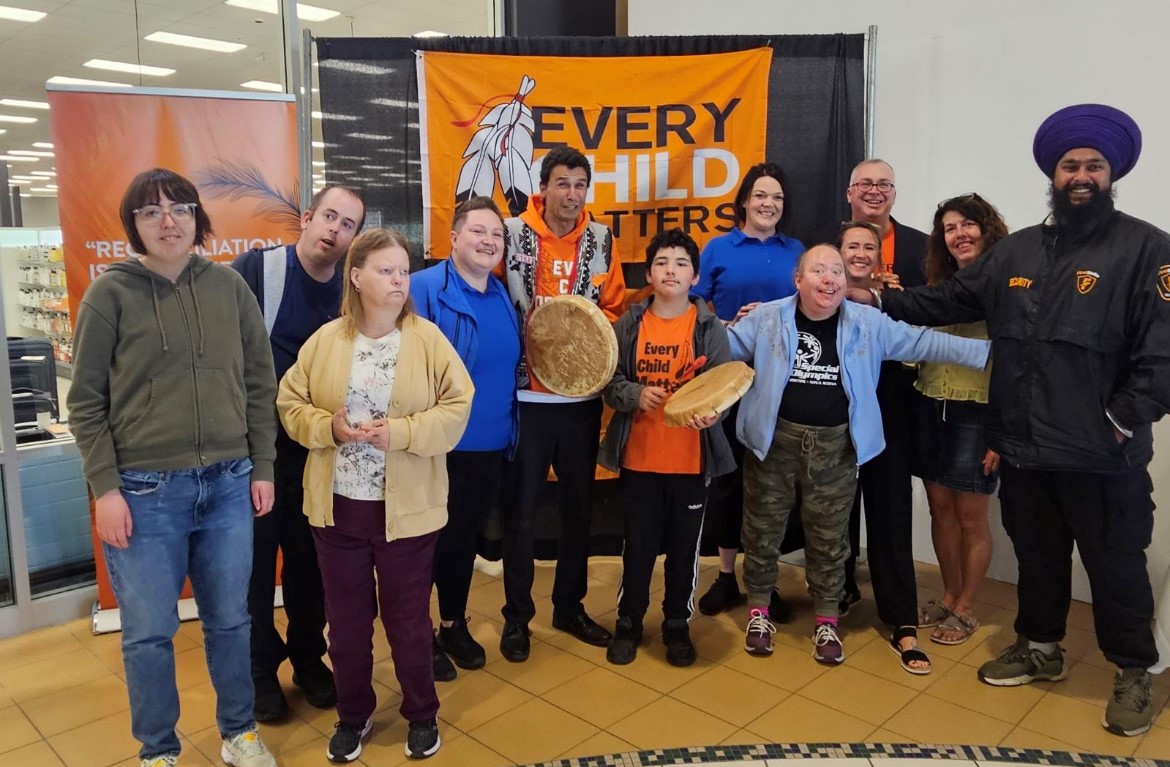 A few weeks ago, in observance of National Truth and Reconciliation Day, a prayer and smudging ceremony were conducted for the public at Mayflower Mall in Nova Scotia. Leading the ceremony was David Meuse, a member of the Membertou First Nation, who was accompanied by his 11-year-old son, Parker.
Mr. Meuse executed the ceremony exceptionally. Alongside the customary prayer, the smudging ceremony—a purifying ritual employing the smoke of specific plants—was performed. This practice serves to liberate participants from negativity, anxieties, and dark emotions. During the ceremony, Mr. Meuse addressed the topic of residential schools, shedding light on the pain and suffering experienced by indigenous communities.
In conveying his message, Mr. Meuse emphasized the importance of not only acknowledging the grievous events associated with these schools but also fostering a positive outlook for the future. Throughout the 40-minute ceremony, Mr. Meuse, accompanied by his son, sang, creating a powerful atmosphere that evoked a range of emotions among attendees. While tears were shed, moments of joy were also experienced, rendering this event one of the most distinctive occurrences at Mayflower Mall in recent memory.
In alignment with this objective, the decision was made to close early on Saturday, urging both tenants and staff to engage in reflection and wear orange in solidarity. The positive impact of this initiative, our inaugural event, was evident, prompting an optimistic anticipation for its repetition in the coming years.