McCOR's ENVIRONMENTAL SUSTAINABILITY AND SOCIAL GOVERNANCE OR (ESG) PROGRAMS ARE EMBEDDED INTO MANY FACETS OF McCOR.
Our ESG team is dedicated to improving energy efficiency, waste minimization natural resource conservation and social governance. Many management companies believe that the key benefit of sustainability is cost savings. However, sustainability investments result in even broader payback in the form of higher rental income, tenant retention, improved valuation, easier and lower-cost financing, lower operating expenses, property tax rebates, and discounts on insurance premiums. These benefits eventually result in a competitive advantage for green buildings. We recognize that as property managers we are not experts in all ESG initiatives and where required McCOR uses third party Sustainability Partners to provide this highly specialized service and expertise. We plan to internalize these operations as we continue to grow with our institutional clients. We will work in collaboration with Designers as a 3rd Party Sustainability Consultant to design, implement, monitor and adjust the Sustainability Program to meet the ever changing needs of such building elements.
TRADITIONALLY, MANAGEMENT COMPANIES HAVE FOCUSED ON ENERGY SAVING INITIATIVES WHICH CAN NARROW THE SCOPE OF SUSTAINABILITY.
To achieve the well-rounded benefits of sustainability, other aspects such as water and waste management are also important. While a certification system such as LEED for Existing Buildings (EB) is a good starting point for sustainability adoption, real estate stakeholders need to make conscious efforts to have a broader strategy with enhanced focus on water and waste management measures. Companies that focus on total workplace productivity, along with health and well-being will benefit from sustainable practices.
Our job is to understand the goals and objectives of the various sustainable initiatives, obtain a baseline performance measurements on those sustainability indicators, monitor the ongoing building operations for efficiencies, train site staff and third party suppliers to follow sustainable policy and procedures, educate tenants on their perspective role and expectations when occupying a sustainable property. Additional measures include "green lease" clauses within the Landlords lease to reinforce the tenant's role and expectations.
In our strategy, we focus on 5 main areas, which differentiate our approach from other management companies and deliver on our triple bottom line:
Embed Environmental, Social, and Governance (ESG) risk management into core investment processes to maintain stakeholder confidence.
Improve measurement and reporting to manage sustainability risk.
Plan resources efficiency to enhance occupant satisfaction and investment returns considering all initiatives including non-financial ones as sustainability trends will soon be standard operating procedures.
We work at a human scale to help encourage anyone from any background to feel heard, respected, and productive in our workspaces.
We are dedicated to creating a sustainable future for our communities, as such we educate and inform our staff and tenants how they can make more environmentally conscious decisions at home and in the workplace.
SCOPE OF SUSTAINABILITY SERVICES
Energy Procurement Advisory
Operating Efficiencies Consulting
Energy Star® Benchmarking
Utility Control and Tracking
Employee Participation Programs
Environmental Risk Mitigation
Leed® Certification Project Management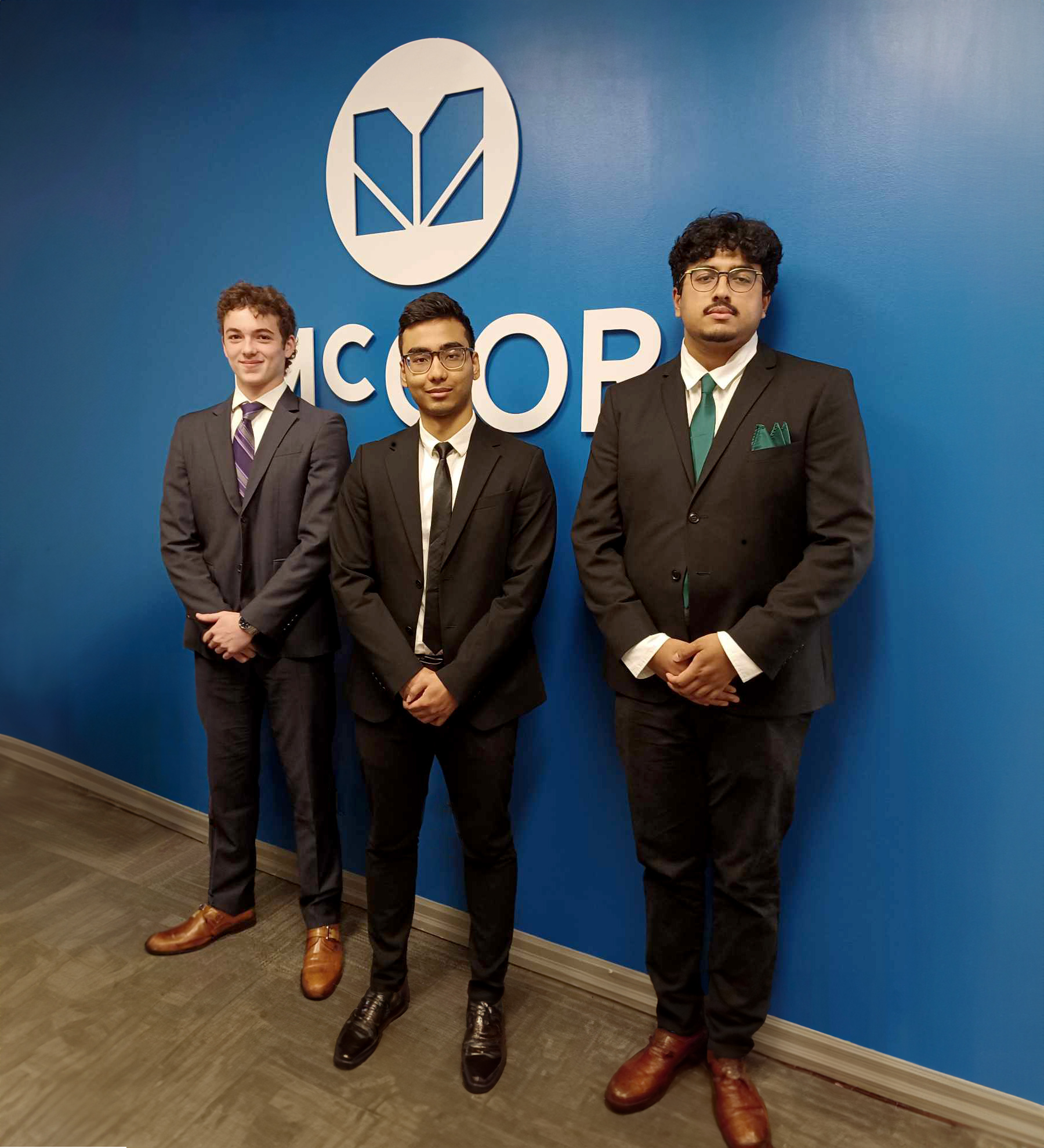 EMPOWERING THE NEXT GENERATION THROUGH INTERNSHIP OPPORTUNITIES
At McCOR, we understand the importance of empowering the next generation of workers with the skills, experience, and insights they need to thrive in the ever-evolving workforce. That's why we take immense pride in our commitment to providing enriching opportunities for young talents through our internship program.
Through our carefully designed internship initiatives, we have been actively fostering an environment where budding professionals can grow, learn, and make a tangible impact. We firmly believe that by investing in the development of young minds, we are not only shaping their future but also contributing to the progress of our industry.
Our Summer interns are integral members of our team, working side by side with experienced professionals on real-world projects that challenge and inspire. We ensure that each intern receives hands-on training, mentorship, and exposure to cutting-edge technologies, equipping them with the tools they need to make a lasting impression in their chosen fields.
Join us at McCOR as we continue to pave the way for the future of work. Together, let's shape a generation of empowered professionals who will make a difference in the world.
Hudson Jordan
Where are you studying?:
Completing final year at Northern Secondary school.
What are you studying?:
A variety of subjects at the moment!
What are your hobbies/interests?:
Hobbies include – Football, Rugby, Cars and travel.
What plans do you have for your future?:
I would like to pursue my education and athletics further at the university of queens.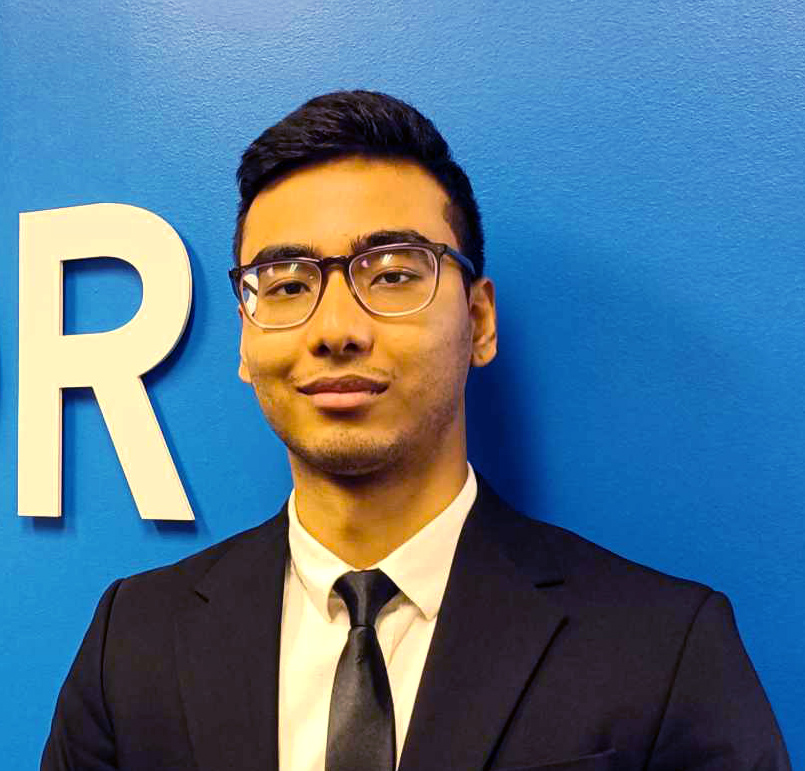 Ayush Chhetri
Where are you studying?:
Schulich School of Business, York University.
What are you studying?:
Entering 3rd year in bachelor's in business administration program with a specialization in CPA and Strategy Management.
What are your hobbies/interests:
Thrifting and Vintage apparel.
What plans do you have for your future?:
Aspiring CPA.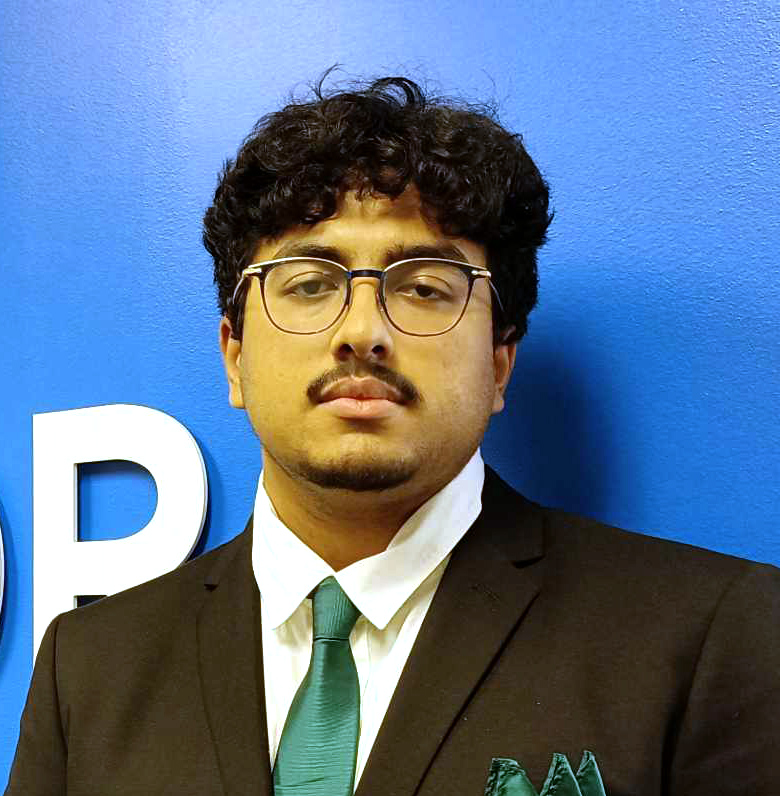 Rohan Kurella
Where are you studying?:
York University.
What are you studying?:
Currently studying Commerce.
What are your hobbies/interests:
Playing the piano, driving, video games, cooking, and reading books.
What plans do you have for your future?:
To go more into the business side of the world and hopefully start my own business.