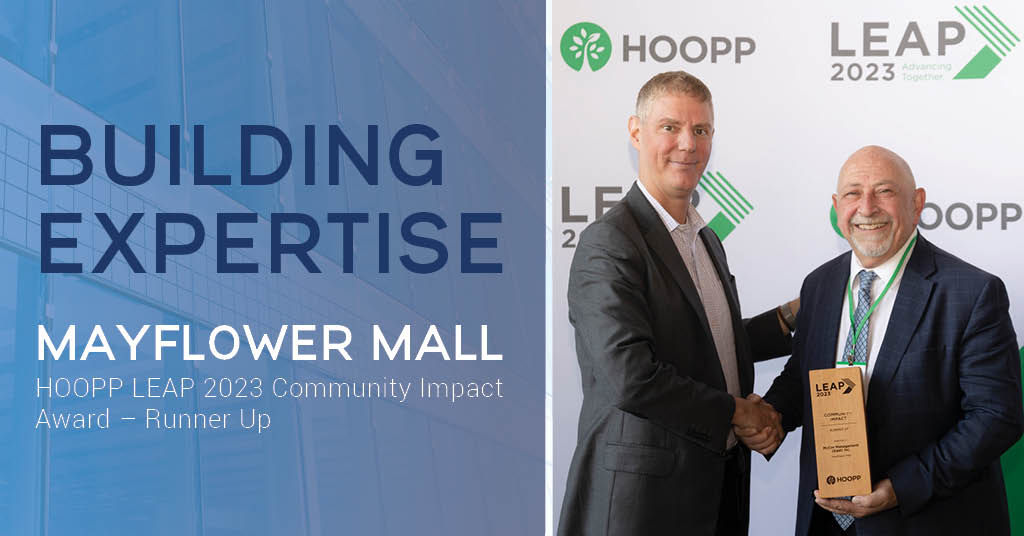 We are thrilled to announce that our team at Mayflower Mall had the honor of receiving this year's HOOPP LEAP 2023 Community Impact Runner Up award. The award honors the outstanding sustainability achievements of management teams and tenants in HOOPP's portfolio. Sante Esposito, our Vice President Operations, Eastern Canada had the honor of receiving the award on behalf of the entire Mayflower Mall team.
We are incredibly proud of our team's dedication, hard work, and innovative approaches that have propelled us to this remarkable milestone. While we missed out on first place, receiving the runner up LEAP Award demonstrates our ongoing efforts to create a greener, more sustainable future within our property and the wider community.
We want to express our gratitude to the Nova Scotia Pension Fund, HOOPP and Montez for their support in making this happen.
Together, let's continue to make a difference and inspire others to join us on this transformative journey.
#MayflowerMall #Montez #McCOR #HOOPP #LEAPAward2023 #SustainabilityExcellence #PropertyManagement