Good things come to good people! McCOR's very own Dahlia Rotman, Payroll Administrator, is proof after winning a 2021 Nissan Rogue Platinum through a CHUM 104.5 contest.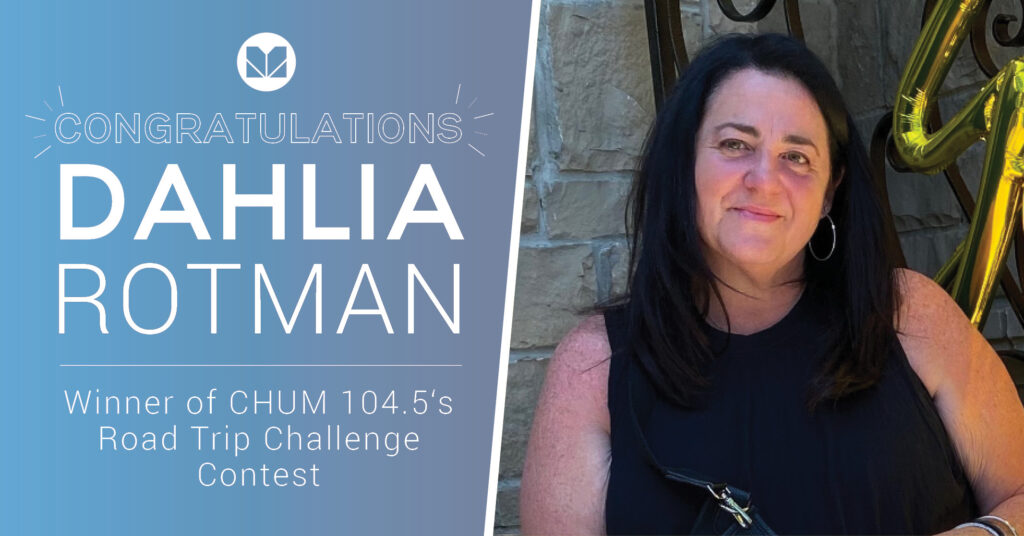 Dahlia listens to CHUM 104.5 faithfully every day. During their recent Road Trip Challenge Contest, she was the 25th caller who successfully identified Elton John from a song snippet then qualifying to be entered for the grand prize of a 2021 Nissan Rogue Platinum. Although thrilled that she qualified to be entered into the grand prize draw, Dahlia stated to her colleagues that there was no way that she would win the car. After weeks passed and 100s of other people qualifying, it slipped her mind. 
On her way to work on Tuesday, September 7, Dahlia was listening to CHUM 104.5 as she normally did and the Promotions Team announced they were on their way to the winner's residence for the big reveal! Not expecting she was the winner, Dahlia continued into work, settled at her desk and began working. Shortly after, her cell phone rang and CHUM 104.5 was on the other end asking where she was as they were outside her home and wanted her to come out and claim her prize! Dahlia was totally shocked and advised she was already at work. The station asked how fast she could make it back home to claim her new 2021 Nissan Rogue Platinum. She does not remember the drive back home, only that she was shaking!
Here is a clip of the big reveal, once Dahlia arrived safely to claim her prize:
https://lnkd.in/dQJJKtBm
After returning back to the office, Dahlia's colleagues were thrilled for her and felt it could not have happened to a better, more deserving person. It was only a month ago that Dahlia was in a car accident where her car had been rammed and subsequently written off.
Dahlia's advice when others comment they could never win anything from a radio station contest: You can't win if you don't try!