August 4, 2021 – (Toronto, ON) – CoStar Group, Inc., the leading provider of commercial real estate information, analytics and online marketplaces, today announced the CoStar Power Broker Quarterly Deals winners for the first quarter of 2021. Fabio Fiumana of McCOR came out on top in the list of winners in Mississauga. The CoStar Power Brokers Quarterly Deals winners are determined by the top deals executed every quarter, based on price and square footage.
Fabio is a real estate executive with over 20 years of industry experience having represented national landlords and tenants. With a B. Comm. from the University of Bologna, his experience, knowledge and access to national landlords & retailers are an asset in this post-Pandemic economy. Fabio is also the President of the Real Estate Institute of Canada's Toronto Chapter (REIC) and holds various industry designations.
Please help us congratulate Fabio on his CoStar Power Broker Quarterly Deals win for the second quarter of 2021 in Mississauga. For more information, visit: https://www.costarpowerbrokers.com/quarterly-deals/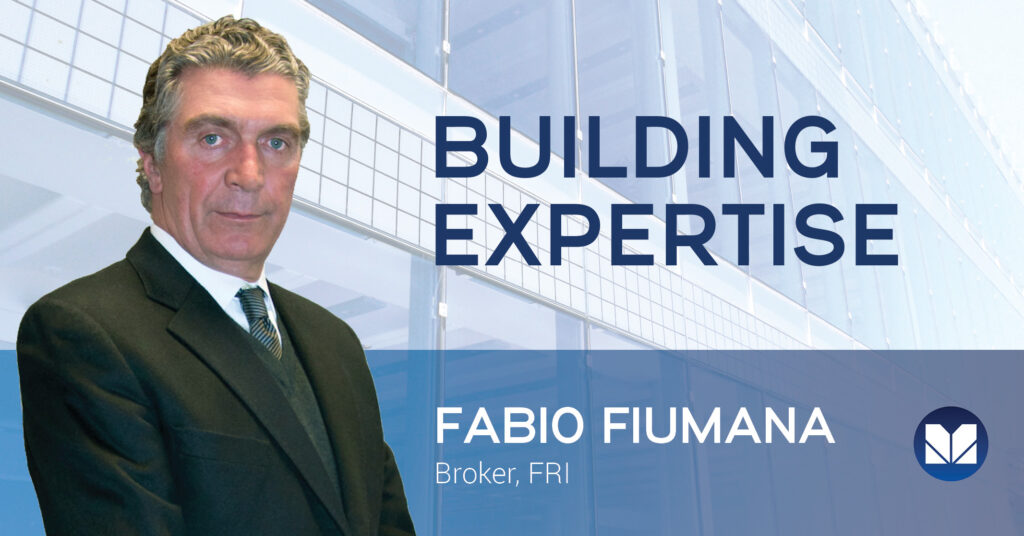 About McCOR Management
McCOR Management has offices in Calgary, Edmonton, Gatineau, Regina, Toronto, Vancouver and Winnipeg, offering the national reach needed to best serve leading investors and occupiers whilst retaining the local expertise to accommodate smaller firms and sole proprietorships competitively. The formation of McCOR Management creates one of Canada's largest privately-owned real estate development and property management companies, with over $3-billion of assets under management.
For further information about McCOR Management, visit www.mccor.ca
About CoStar Group, Inc.
CoStar Group, Inc. (NASDAQ: CSGP) is the leading provider of commercial real estate information, analytics and online marketplaces. Founded in 1987, CoStar conducts expansive, ongoing research to produce and maintain the largest and most comprehensive database of commercial real estate information. Our suite of online services enables clients to analyze, interpret and gain unmatched insight on commercial property values, market conditions and current availabilities. STR provides premium data benchmarking, analytics and marketplace insights for the global hospitality sector. Ten-X provides a leading platform for conducting commercial real estate online auctions and negotiated bids. LoopNet is the most heavily trafficked commercial real estate marketplace online with over 7 million monthly unique visitors. Realla is the UK's most comprehensive commercial property digital marketplace. The Apartments.com network, ApartmentFinder.com, ForRent.com, ApartmentHomeLiving.com, Westside Rentals, AFTER55.com, CorporateHousing.com, ForRentUniversity.com and Apartamentos.com form the premier online apartment resource for renters seeking great apartment homes and provide property managers and owners a proven platform for marketing their properties. Homesnap is an industry-leading online and mobile software platform that provides user-friendly applications to optimize residential real estate agent workflow and reinforce the agent-client relationship. CoStar Group's websites attracted an average of approximately 69 million unique monthly visitors in aggregate in the third quarter of 2020. Headquartered in Washington, DC, CoStar Group maintains offices throughout the U.S. and in Europe, Canada and Asia with a staff of over 4,300 worldwide, including the industry's largest professional research organization. For more information, visit www.CoStarGroup.com.