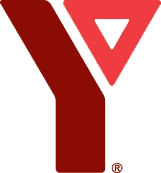 Redevelopment continues with exciting addition to compliment mixed-use development
LONDON, Ontario, October 28, 2020 – McCOR Management today announced that the YMCA of Southwestern Ontario will open a 5,400 sq. ft. Newcomer and Community Services centre at Westmount Shopping Centre with an anticipated year-end commencement. The addition of this essential community service will provide a unique offering within McCOR's development strategy as the next chapter continues in this mixed-use development.
McCOR Management, alongside investment partners CCI Corpfin Capital Inc. and KingSett Capital, have begun a dramatic multi-million dollar makeover of this historic property. Unfolding over three phases, Westmount Shopping Centre advances to meet the changing needs of a growing neighbourhood.
"We are pleased that the YMCA of Southwestern Ontario shares our vision of making Westmount an everyday hub for the neighbourhood as a community destination for all their needs," said Luc Corneli, Principal and Founder, McCOR Management.
The YMCA of Southwestern Ontario has been serving newcomers to Canada since 1948 when it began delivering services in Windsor and Essex County and is very excited to be opening a new location for its Newcomer and Community Services programming at the Westmount Shopping Centre sometime later this year after renovations have been completed.
The YMCA will be offering programming for newcomers to Canada, funded by Immigration, Refugees and Citizenship Canada, which will include a Language Skills program that will support approximately 80 – 100 adult students in their English language learning. The language program will be supported by a Care for Newcomer Children program which will provide childcare opportunities for students studying English on-site.
"We are very excited to add the Westmount location to our suite of services available in the London area. We will be offering classes ranging from our literacy through to a CLB 6 level," said Andrew Lockie, CEO of the YMCA of Southwestern Ontario, "We will also be offering our Care for Newcomer Children program to help support those parents who have preschool children attend classes. Although classes are presently being delivered virtually, we are very excited to get back into delivering in-person classes."
An official opening date for the YMCA of Southwestern Ontario – Newcomer and Community Services will be announced in the coming months.
For more information and interview requests, please contact:
April Herlick
Property Manager, Westmount Shopping Centre: 519-641-0976
Jacquie Rumiel
VP Newcomer and Community Services, YMCA of Southwestern Ontario: 519-257-1077
About Westmount Shopping Centre
In the heart of Canada's first planned community, originally developed by legendary builder Mowbray Sifton, in London, Ontario, Westmount Shopping Centre is being reimagined by McCOR Management in partnership with CCI Corpfin Capital Inc. and KingSett Capital. Rolling out over three phases, Westmount will be reborn as a community hub to support the needs of an active and engaged neighbourhood – a place to live, work, learn, play, and shop. The Westmount project is poised to help write the next great chapter in mixed-use development.
About YMCA
YMCA of Southwestern Ontario is a registered charity dedicated to the growth of all persons in spirit, mind and body and has been serving Southwestern Ontario for nearly 170 years. For more information, please visit the at www.ymcaswo.ca
About McCOR Management
McCOR Management has offices in Calgary, Edmonton, Gatineau, Laval, Regina, Toronto, Vancouver and Winnipeg, offering the national reach needed to best serve leading investors and occupiers whilst retaining the local expertise to accommodate smaller firms and sole proprietorships competitively. The formation of McCOR Management creates one of Canada's largest privately-owned real estate development and property management companies, with over $3-billion of assets under management.
For further information about CCI Corpfin Capital, visit www.corpfincapital.ca
For further information about KingSett Capital, visit www.kingsettcapital.com