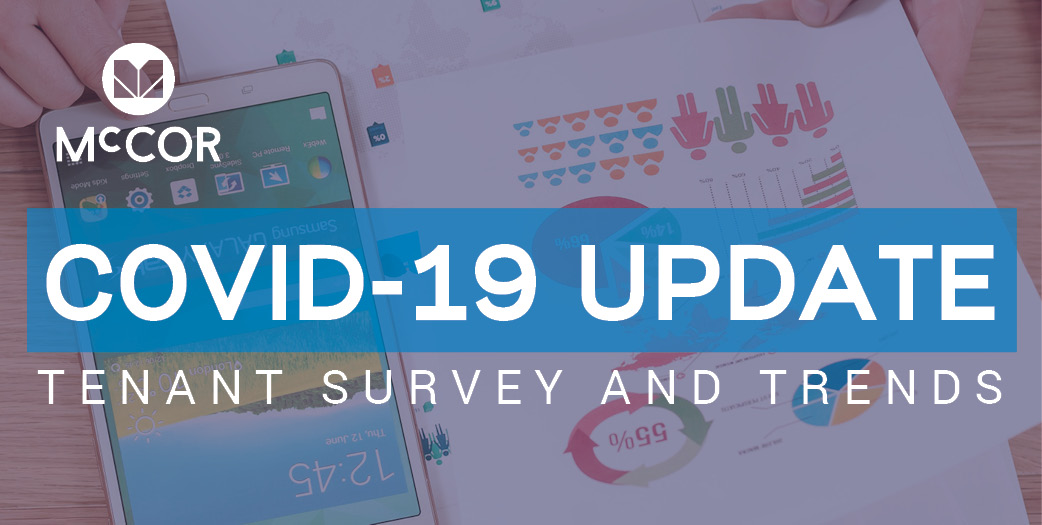 In our last update, we shared a five-point strategy for managing this unprecedented event, including transparent communication with your tenants.
Immediately following the government's mandated social distancing guidelines and closure of non-essential businesses across Canada, McCOR connected with its tenants to understand their current financial situation and the impact that the pandemic has on their business.
The biggest uncertainty quickly became whether April rent would be paid or not, and what position would we take as landlords. With the latest Federal Government announcement on emergency commercial rent assistance (CECRA), it added another layer of complexity to the situation and arguably may have been brought forward too late.
Over the past week, we have undergone a survey of our 10 offices across the country on the breakdown on April rent collections.
Below is the result of our survey by sector:
| | | |
| --- | --- | --- |
| | LOW | HIGH |
| RETAIL | 20% | 45% |
| RESIDENTIAL | 80% | 92% |
| OFFICE/INDUSTRIAL | 70% | 85% |
The Retail sector has been impacted the most, with rent collections averaging from 20% for fashion malls to 45% for grocery anchored strip plazas. Many fashion tenants are unable to make rent payments and face additional challenges on re-opening and potentially discounting a full season of inventory.
As time has passed, many landlords have shifted the focus to what will occur with May rent and beyond. In some cases, landlords have already agreed to a deferral of rental payments for April, May and potentially June and beyond.
Canadian Emergency Commercial Rent Assistance (CECRA)

The full details of this program have not been disclosed, but it is understood that tenants with gross rent of under $50,000 that have experienced a decrease in revenues by 70% would be eligible.
Based on our survey, we noted the following key trends:
 – Small independent tenants are not wanting to take on additional debt and are resistant to apply for a $40,000 loan
 – Small independent tenants indicated they would not have funds to pay the 25% of gross rent required under the CECRA program and would require a deferment
– Tenants with rental postponement agreements are uncertain if they will be able to pay deferred rent if the closures last beyond 3 months
Things to consider with respect to CECRA:

1.) Are you eligible for the CECRA program?
2.) Should CECRA be applicable to some or all my tenants?
3.) What else should be considered when negotiating with tenants including unfavourable items in existing leases?
4.) How do you protect yourself if Tenants do not pay the 25%
5.) When should you start to plan the re-opening of your property and how should it be done?
McCOR is here to help guide you through this pandemic. With a National platform, McCOR has 10 offices across the country and manage all asset classes. If you need any help, please contact us at covid19@mccor.ca