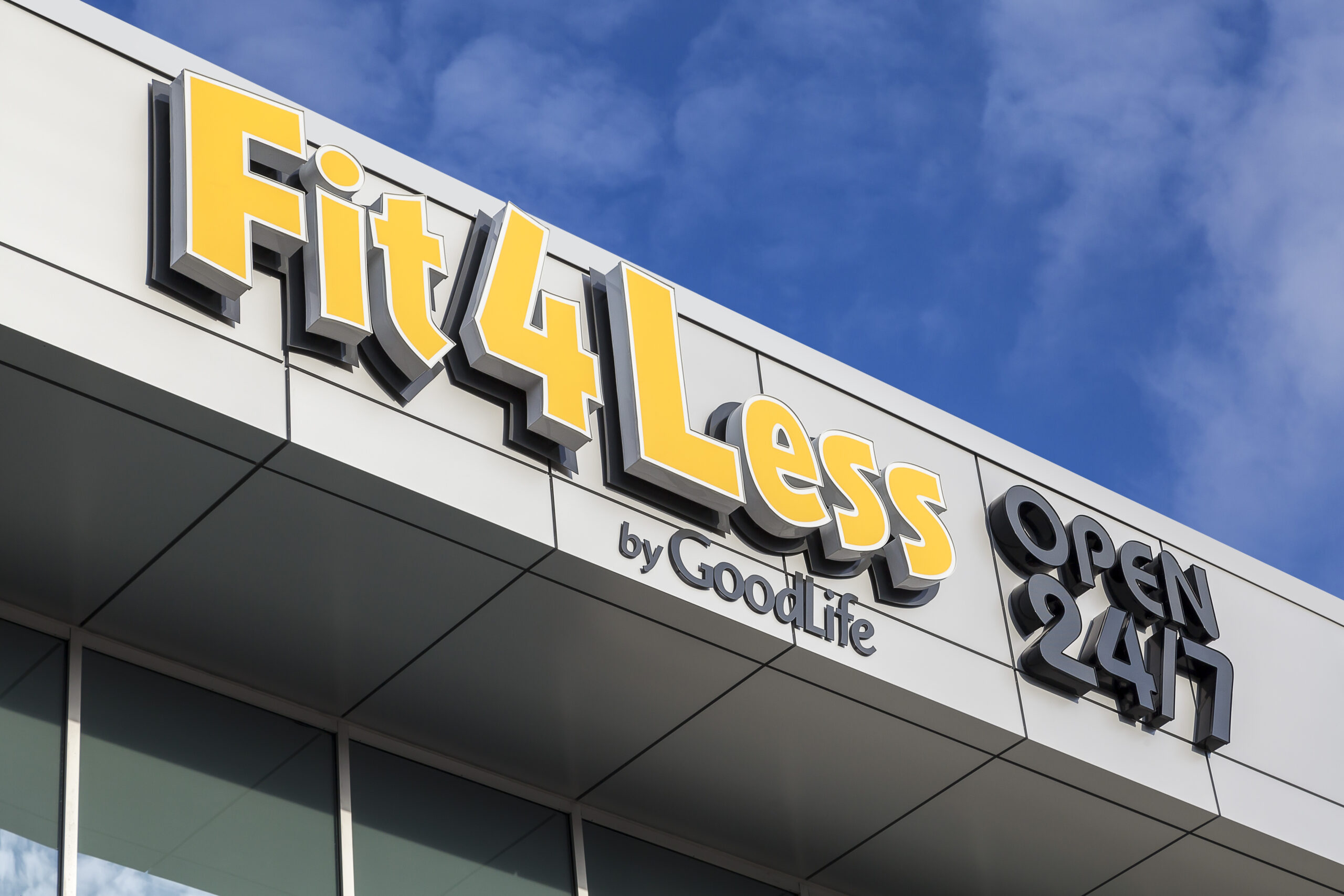 The new large-scale facility is a core anchor of the shopping centre's revitalization as neighbourhood hub
London, Ontario, November 8, 2018 – Fit4Less will open a 26,748 sq. ft. Health & Fitness Centre at Westmount Shopping Centre during the first quarter of 2019. The addition of the GoodLife Corporation's low-cost high-value brand to the historic property is a key facet of McCOR's development strategy to reenergize the historic neighbourhood and write the next great chapter in mixed-use development.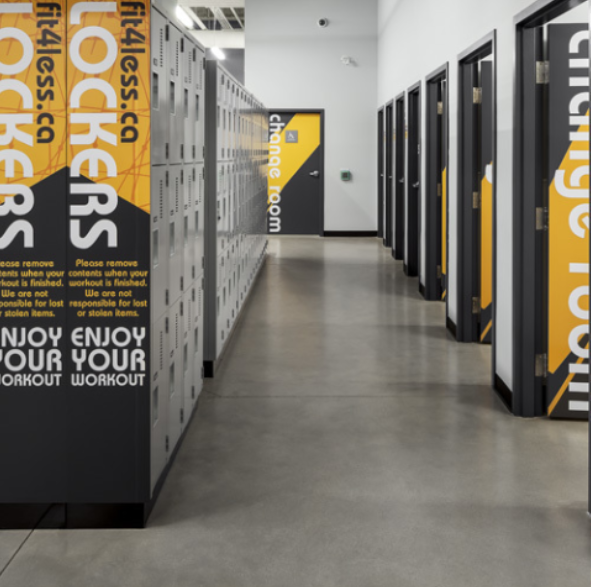 Alongside McCOR, investment partners CCI Corpfin Capital Inc. and KingSett Capital, have begun a dramatic multi-million dollar make-over of the coveted landmark. Set to roll-out over three phases, Westmount Shopping Centre is evolving to meet the changing needs of a growing neighbourhood.
"Fit4Less will be an anchor tenant at the revitalized Westmount," said Luc Corneli, Principal and Founder, McCor Management. "As we redevelop the storied site, Fit4Less will provide a beneficial service offering for the community and will help cement Westmount's future as an everyday hub for the neighbourhood."
Fit4Less strives to give every Canadian the opportunity to live a fit and healthy good life, a sentiment shared by the Westmount redevelopment team. The inclusion of the GoodLife Corporation's affordable fitness brand will be a great addition for the rapidly growing office community which shares the Westmount site. Furthermore, Fit4Less patrons will have direct access to the heated underground parking at the property – making those mid-winter work-outs more manageable.
"We are excited to be opening a new Fit4Less location in London's vibrant Westmount Shopping Centre," said Kathy Mackinnon, COO. "This location will have staples such as cardio and strength equipment, along with great amenities such as a TRX Training Zone, hydro massage loungers and virtual fitness classes. We look forward to helping even more Canadian's reach their health and fitness goals."
An official opening date for Fit4Less at Westmount Shopping Centre will be announced in the coming months.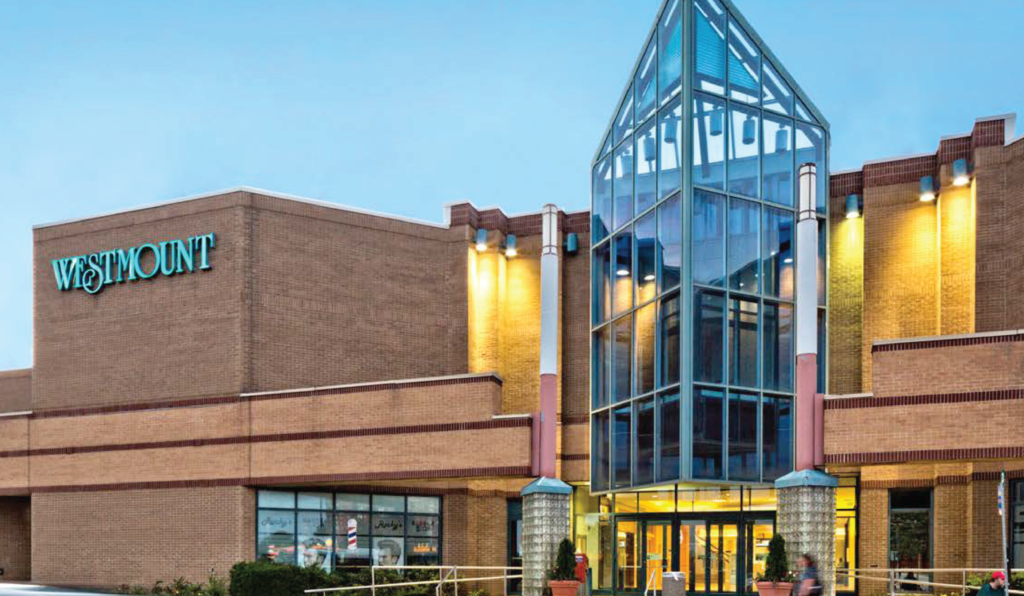 About Westmount Shopping Centre
In the heart of Canada's first planned community, originally developed by legendary builder Mowbray Sifton, in London, Ontario, Westmount Shopping Centre is being reimagined by McCor Management in partnership with Corpfin Capital Inc. and KingSett Capital. Rolling out over three phases, Westmount will be reborn as a community hub to support the needs of an active and engaged neighbourhood – a place to live, work, learn, play, and shop. The Westmount project is poised to help write the next great chapter in mixed-use development.


About Fit4Less
Fit4Less opened its first location in 2011 with the purpose of bringing low-cost high-value fitness and a welcoming, no judgement atmosphere to everyone in Canada. Developed by GoodLife Fitness, Canada's largest fitness Club chain, Fit4Less now has over 85 Clubs in 7 provinces and 350,0000 members. Fit4Less offers memberships at the lowest cost in Canada at $4.99 every two weeks (plus a $44 joining fee and tax) for a 4Less membership which includes access to one club of choice plus access to strength training equipment, free weights and cardio equipment, the 30 Minute Express Circuit and 24-hour club access at many locations. For $10.99 every two weeks, Black Card members have access to all club locations, two commitment options, as well as many excellent benefits such as hydro massage beds; the opportunity to share their membership with friends and family; massage chairs; and tanning.


About McCor Management
McCor Management, formed in 2014 by the union of High Peak Group of Companies and NewWest Enterprise Property Group, is one of Canada's largest privately-owned real estate development and property management firms with over $3-billion of assets under third-party management. With eight offices across Canada, McCor's hands-on, boutique approach offers the national reach needed to best serve leading investors and occupiers while retaining the on-the-ground expertise required to accommodate and build value with local, regional, and sole proprietorships competitively.


About CCI Corpfin Capital Inc.
CCI Corpfin Capital Inc. was created as a real asset managment company which controls and manages its own private equity funds while venture partnering with some of Canada's largest institutional pension funds and private equity funds in value-add real estate opportunities across Canada in both major and secondary markets. Founded in 2016, the company has acquired significant office and retail redevelopments in Ontario and Winnipeg which required over $40 million in redevelopment capital to complete. The company's ownership and management ensures its own equity is put into every deal with "skin in the game" to align interests on returns and results with its partners. CCI Corpfin Capital is sought after by various funds for its redevelopment expertise and is actively acquiring more properties across Canada.


About KingSett Capital
KingSett Capital is Canada's leading private equity real estate investment business, co-investing with institutional and ultra-high net worth clients seeking to provide premium risk weighted returns through its various fund strategies. Founded in 2002, KingSett has raised $7.7 billion of equity for its Growth, Income, Urban and Mortgage strategies and currently holds interests in a $12.5 billion portfolio of assets. KingSett continues to seek further opportunities to invest in a wide range of Canadian real estate properties, developments, joint-ventures, and mortgage lending.