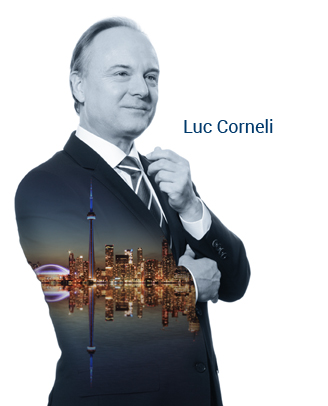 After a year-long courtship, High Peak Group of Companies and NewWest Enterprise Property Group announced at the ICSC Convention the two companies are merging to form a national entity dubbed McCOR Management.
The owners of the Winnipeg- and Toronto-based real estate services companies began discussing the possibility of joining forces after both received requests from clients that they expand their companies country-wide.
"Our national client base was shrinking, they were picking fewer service providers and the service providers they were choosing had national platforms," said Doug McDonald, president and chief executive of NewWest. "So while we do a really good job with our local and regional clients, we needed to create a platform that we could retain and grow with our national client base."
The merger will have an initial Western tilt. NewWest, with five offices from Winnipeg to Vancouver, is the leading independent third-party real estate management services provider, servicing more than $2.2 billion of office, retail, industrial, residential, mixed-use and specialty properties.
Founded in 2000, High Peak Group of Companies has more than $100 million in redevelopment plans currently underway in Eastern Canada. Recent projects include Mayflower Mall (Sydney, N.S.) and Georgetown Market Place (Georgetown, Ont.). Besides its home base in Toronto, it has two other offices in Quebec and one in New Brunswick.
Combined, their service offering includes property and facility management, leasing and leasing administration, development, brokerage, and advisory services.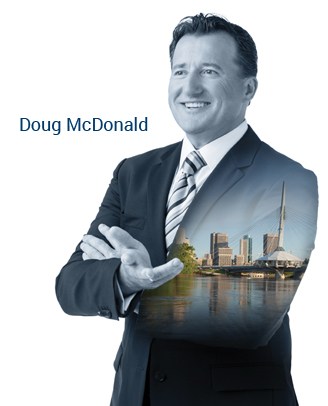 Complimentary expertise
McCOR will manage a portfolio of more than of $3 billion in assets with nine offices, currently about 150 employees with complimentary skills and areas of specialization.
"Doug is extremely strong on commercial, and we are going to be learning about that, and we are more focused on retail development and Doug needed that side of the business," explained Luc Corneli, president and chief executive of High Peak.
Post-merger, McCOR expects to grow the two companies' respective strengths in commercial and retail development in the new national entity.
"We have opposing strengths," said McDonald. "Luc's strengths are development and retail management. In the West, our strength is managing commercial property, particularly office but we also have all of the asset classes of office, retail, industrial and mixed use.
"Bringing them together will allow the West to offer retail expertise with redevelopment and development and bring Luc a platform of commercial management."
[space_box id="" 10=""]
[pullquote align="left"]
The clients wanted both the hands-on approach of the principals living in the East and the West and they required a national platform which we were able to offer.
[/pullquote]
[space_box id="" 10=""]
More news
The formation of McCOR Management was divulged at the  International Council of Shopping Centers (ICSC) Convention this week in Toronto and the venue also served as the backdrop for another significant piece of news for the new company; namely a major new account win.
The company has signed on a new (as-yet-unnamed) national account for property management and development that will bring its staff complement closer to 200 employees.
NewWest's McDonald said the merged company contributed to the win of the national account by offering the benefits of an "hands-on, boutique firm" that also has a national presence. "The clients wanted both the hands-on approach of the principals living in the East and the West and they required a national platform which we were able to offer."
McDonald and Corneli, the founders and owners of their respective companies who lent the first syllable of their last names to create the "McCOR" company name, will use the titles of principal going forward. Both men have been in the real estate business since their early 20s, McDonald while he was still in university and Corneli at age 22 when he began working in his father's real estate company.
The competitive set
While McCOR will go up against a host of competing real estate services firms, the company insists that it stands apart from the crowd.
"Most of our competitors, not all but most of them, are brokerage companies that have management platforms or they are developers, or syndicators or investors that have management platforms," explained McDonald. "We are an independent third-party manager, our interests are our clients' interests, first and foremost. We build value in their real estate, that is our goal and that is a unique market position to McCOR Management."
While it kicked off its merger with a major account win, the two owners of McCOR were hesitant to say how fast the new company can grow.
"We recognize that our local and our regional clients are the core of our business, they are why we are where we are today," said McDonald. "It is difficult to forecast growth but it has certainly been well received at our official launch at the ICSC."
To view the interview at RENX click here.